STORE DETAILS
updated 04/14/2013

Knight Ware Inc's Google Calendar
deck lists from past Eternal events
Still a work in progress, comments welcome
Knight Ware now has 11 Magic Legacy decks
available to borrow for our tournaments
WarHammer Casual Event
Saturday August 8, 2015
Painting/Assembly from 1pm to 2pm
open play from 2pm to about 8:30pm
We are going to have 3-4 areas set up.
40K and Fantasy welcome
Casual play, no entry fee.
Figures need NOT be painted
The store has some Guard,
SpaceMarines, Tyranid and Tau
figures available for use
Origins Game Day
Sunday August 09, 2015 2PM
Format is Standard
$5 cash entry, prizes in store credit
in addition to the foils
Winner gets the game mat.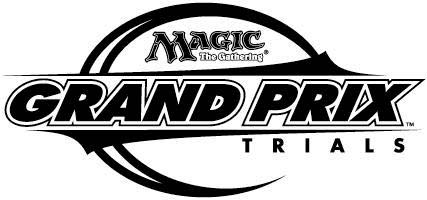 Magic Legacy Tournament for Staples
GPT for Seattle #1
08/16/2015 at 1 PM
Decklists Required get one here
Entry Fee $20 if paid before 12:30 pm
(we open at 11 am)
after 12:30 PM $25
Prizes still being worked on.
Sea, Tundra, Goyf, fetches, ...

Magic Proxy Vintage Tournament
08/30/2015 at 2 PM
$15 for up to 10 proxies
$20 for up to 15 proxies
Cash only for entry fee
Credit cards fine for other purchases
All $ taken in is given back in Store Credit
T4 - T8 depending on Turnout
Decklists Required get one here

GPT for Seattle #2 is on 9/13/15
GPT for Seattle #3 is on 10/11/15

Legacy tournaments every Friday at 7:00 PM, $5 cash entry

07/31/2015 FNM Legacy
08/07/2015 FNM Legacy
08/07/2015 FNM Modern
08/09/2015 Game Day Origins
08/14/2015 FNM Legacy
08/16/2015 Seattle GPT Staples Legacy
08/21/2015 FNM Legacy
08/28/2015 FNM Legacy
08/30/2015 Proxy Vintage


Boardgame Day/RPG's most Saturdays 1 PM

Heroclix Tournaments, most Thursdays 6:30 PM

Store Hours
Sun 11AM - 8 PM PT
Tues-Thur Noon - 8 PM PT
Fri, Noon - 10 PM PT
Sat, 11 AM - 10 PM PT
CLOSED MONDAYS
(818) 769-7830